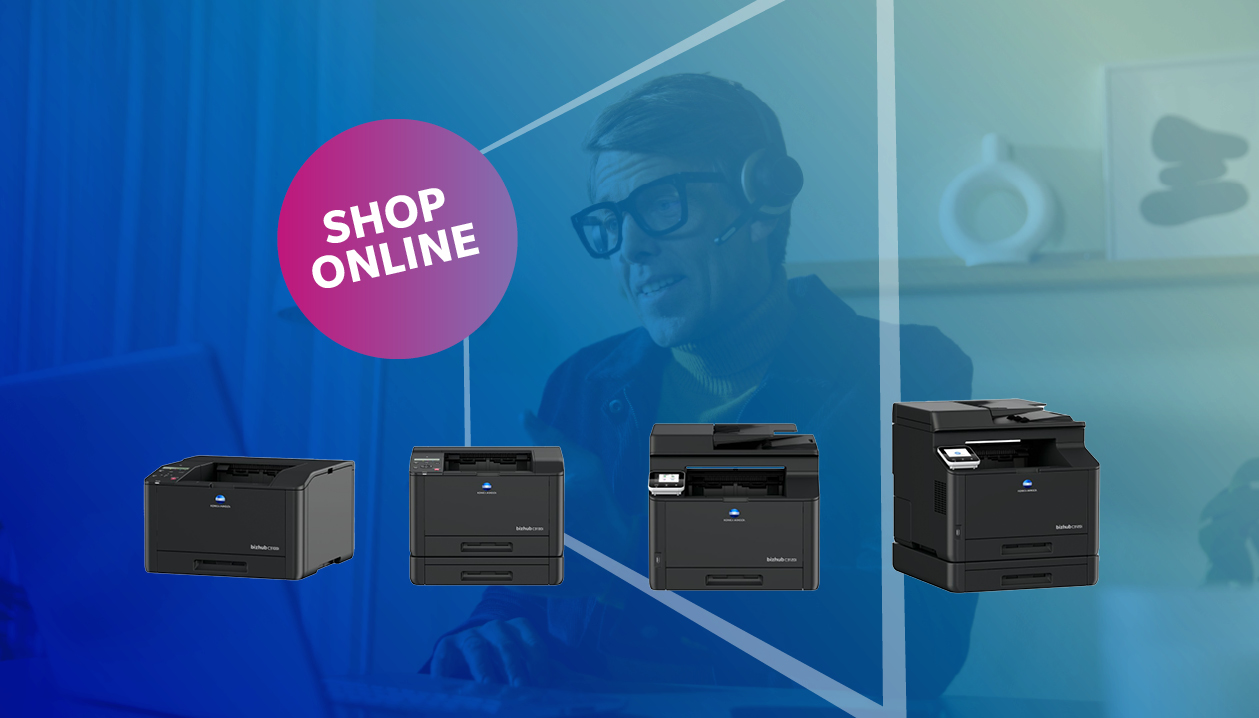 Buy online - print in your home office
Shop your high quality home office printer for your business directly at our Konica Minolta online shop.
Why should I buy my printer from Konica Minolta?
1.

High-quality home office printer
Get access to a high-quality printer that allows you to print freely from your own home.

2.

Exclusivity
Buy a home office printer exclusively available online that is easy to install maintain and use.
3.

Straight from the Manufacturer
Buy directly from Konica Minolta.
Home office printer for your business
Compact and easy-to-use A4 all-in-one printer from Konica Minolta. Smart enhancement of your home office: printer, copier, scanner and fax in one compact device. Benefit from wireless connection, digital fax and mobile printing!
What do our customers say about our printer?
Good, pleasant machines, easy to operate and always work.
Tim, The Netherlands
Great machines with good features
Laura, The Netherlands
Very reliable machines
Dennis, The Netherlands
Let's talk about your printing. Feel free to contact us!
+32 2 717 08 88​
Alexander Martens
Printing Consultant