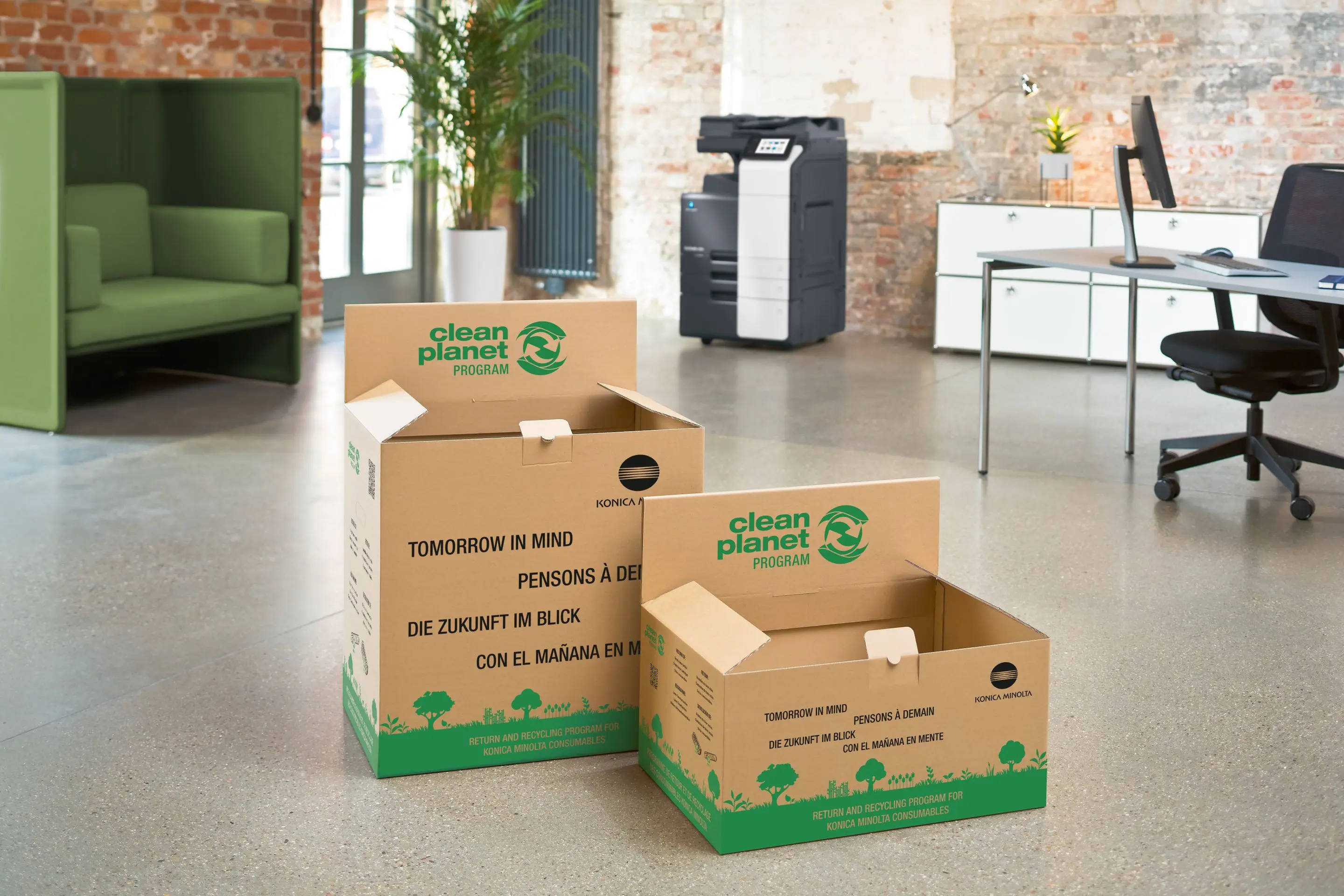 You print and we take care of high-quality recycling
Included with RelaxRate, our Clean Planet Program disposes your print consumables in an environmentally responsible way - no matter the size of your company.
How does the Clean Planet Program work?
When you rent a printer with Konica Minolta, you can rely on us to keep a clean planet. Companies of all sizes have to dispose of printing supplies in a way which is safe for our environment.

We understand that not all businesses can have access to large waste disposal systems and often these solutions can be expensive or time consuming. We collect and dispose your print supplies and freeing you up to manage your document printing as normal.

1.

Latest quality standards
100% of your used supplies are recycled to latest quality standards, in order to obtain secondary raw materials.
2.

Everything is recycled
... and less than 9% is added to energy recovery.
3.

No landfill, no incineration
Konica Minolta guarantees top-class recycling.
4.

Save time and money
This process is perfect for local or small companies as it can save you time and money.
5.

One web portal
Just a few mouse clicks. Our recycling service is simple, convenient and hassle-free for you.
What print supplies can you recycle?
Anything that your business uses as part of its print needs. Every business, no matter what size, will need to find a place for:
1.

Toner cartriges
2.

Photoconductor drums
3.

Bottles
4.

Any other print supplies
How can you get involved?
1.

Register
Register on our
Clean Planet Program portal
. Here you can access all services and information of the program, for instance order pick-up services and manage your addresses.
2.

Order & delivery
Order your collection boxes in the size and quantity suitable for your requirements. We deliver your boxes to the specified address.
3.

Arrange your pick-up
Place your used supplies in the collection boxes. Once these are full, schedule a pick-up on a day of your choice.
4.

We handle the rest!
We collect the full boxes from your premises and reliably ensure the recycling of your used consumables.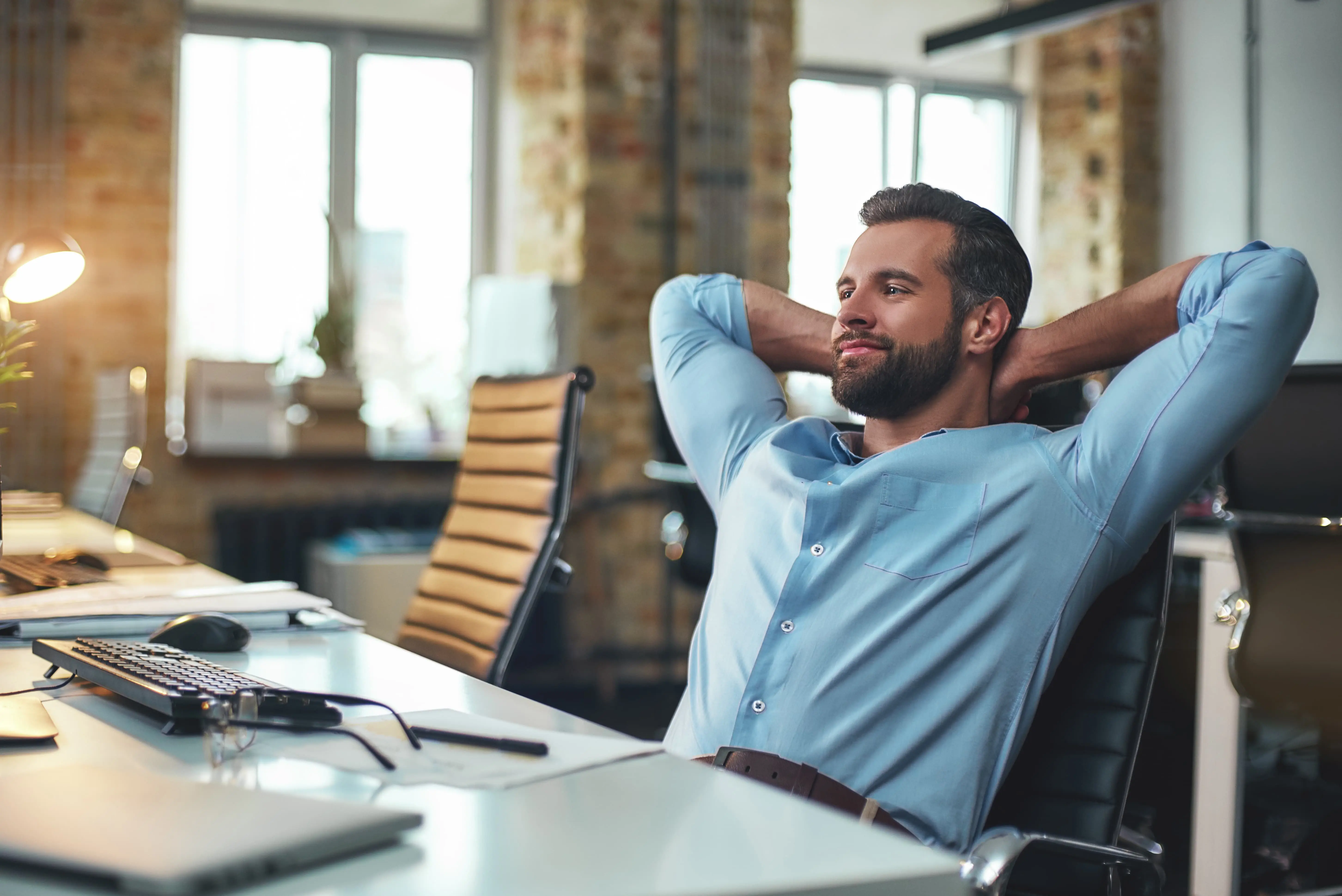 Get your printer with RelaxRate
You can get a range of customer benefits including the Clean Planet Program and more by renting a printer with RelaxRate. Take a look at our RelaxRate packages and rent your desired printer at a fixed monthly fee.
Find out more about RelaxRate